Silicon Austria Labs
from idea to inno­va­tion
SAL is Austria's top research center for electronic-based systems (EBS). EBS are components, assemblies and devices with micro­ and nanoelectronics, as well as embedded software. They are the technological backbone of digitization. Our vision is to become a world-class research center and pioneer in EBS. At the locations Graz, Villach and Linz, SAL is conducting research in the areas of Microsystems, Sensor Systems, Power Electronics, Intelligent Wireless Systems and Embedded Systems to develop future-oriented solutions for industrial production, health, energy, mobility and safety. Our mission is to propel ideas into innovations with research excellence and economic impact. Therefore, SAL brings together key players from industry, science and research and conducts application-oriented research along the value chain. Cooperative projects are co-financed by SAL and enable a fast and unbureaucratic project start.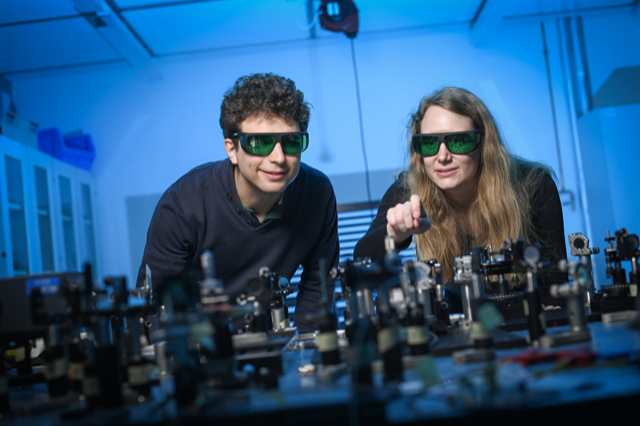 At Silicon Austria Labs GmbH, researchers work together on green technologies and sustainable solutions in the field of electronics-based systems. What connects the colleagues goes beyond organisational boundaries: it is the common view into a future full of possibilities.
Work that is meaningful and fulfilling. That is the great tenor that can be taken from the labour market at the moment. The research centre Silicon Austria Labs (SAL), with its headquarters in Graz and other locations in Villach and Linz, wants to offer its employees exactly that. In concrete terms, this means that in addition to working on exciting and forward-looking projects, SAL also creates a working environment in which every employee can develop and feel comfortable. As a certified family-friendly company, SAL supports the compatibility of work and family in the best possible way. Flexible working hours without core working hours are just as much a part of this as individual working time models and the possibility for home office. In addition, the company provides its employees with a generous meal allowance, free fruit and 24-hour accident insurance, among other things.
Job & Career