Global Leader
for innovative solutions in the wood-processing industry.
Since 1952, the family business with head office in Friesach (Austria) has been planning, developing and producing bespoke machines and conveyor systems for the wood-processing industry. All processes related to the transport, sorting and grading of wood are optimised to the highest level and implemented in a technically sophisticated way.
The SPRINGER Group employs over 700 people worldwide and is now managed by third-generation family members, Timo Springer and Gero Springer. "For three generations, Springer has stood for the highest quality and for innovative, bespoke customer solutions for the wood-processing industry. For us as an internationally successful family company, reliability, continuous development and constant determination to ensure process safety are a matter of course", say Timo Springer and Gero Springer.
SPRINGER offers highly innovative solutions in the areas of:
Log-Handling
Secondary Manufacturing
Digital Products
Lumber-Sorting
Automation
Robotics and
Service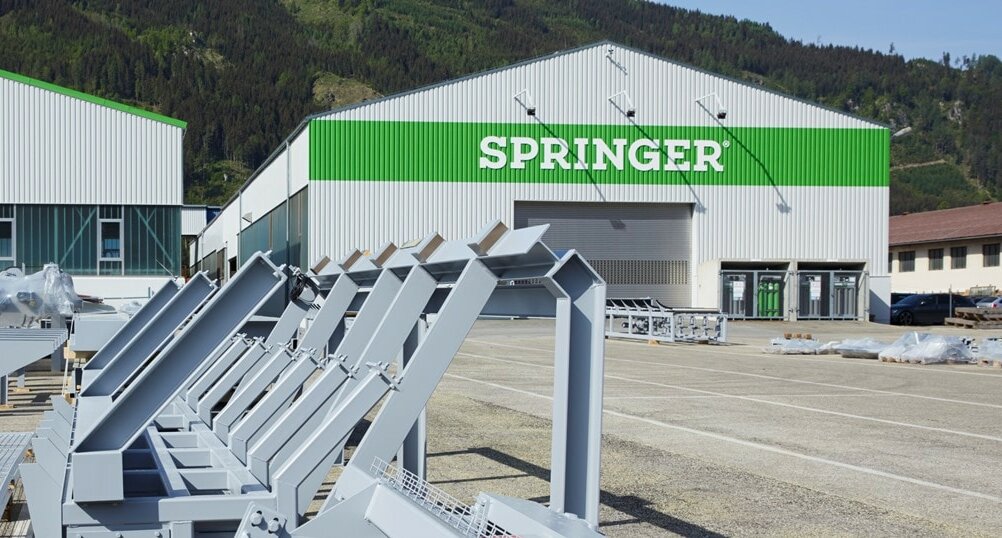 Springer Maschinenfabrik GmbH
Website
Our products are manufactured with the greatest attention to detail and precision. They are thoroughly designed, performance-optimized and state of the art. Our decades of experience in the design and development of special systems and machines offer us the opportunity to recourse on an unbeatable knowledge base. Through ongoing investments in new technology and research, we promote development in the wood-processing industry.
Jobs & Career